About Berner Upper Cervical Chiropractic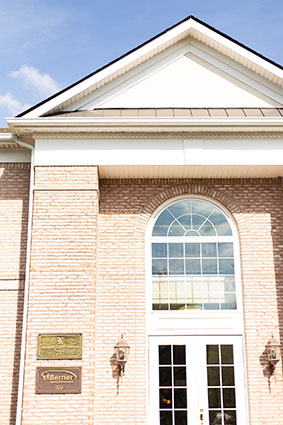 Since he opened his practice here in Marietta in 2011, after graduating from Life University, Dr. Nathan Berner has been providing gentle and effective upper cervical chiropractic care to his patients. He wants to provide healing help and restore hope to patients who thought they'd have to learn to live with their pain or condition.
Our Mission
At Berner Upper Cervical Chiropractic, our mission is to offer consistent, reliable results based on the Orthospinology procedure, an evidence-based healthcare approach to spinal care. Our goal is to use the latest in chiropractic technology to achieve reproducible results.
An Approach That Gets Results and Saves Time & Money
Perhaps you've been to multiple medical doctors or even other chiropractors to address your particular health condition, but haven't gotten results. You'll be pleased to know that our care is different and will be unlike any other healthcare approach you've had in the past.
Many patients are surprised by how gentle and light a touch is used to make the adjustment. No twisting, cracking or popping is needed to get an effective adjustment!
Patients are also amazed by how much change they can have in areas outside where Dr. Berner adjusts, or in areas of their health that they had no idea were related to their upper cervical spine. He finds it rewarding to hear a patient say, "You changed my life!"
Our approach not only gives patients fantastic results, but also saves them time and money. That's because with upper cervical care, we can get a patient aligned, and they'll likely hold that alignment longer. So we tend to see patients a fair bit less than other chiropractors, so a patient can save time, money and effort.
MEET DR. NATHAN BERNER »

Taking Our Time With Each Patient
If you've been to high-volume practices in the past where you felt like a recipient of assembly-line care, that's not the case here. Dr. Berner takes his time with each patient and wants to get to know them. You won't feel rushed here, but instead cared for.
Providing Transparency
No one likes to get blindsided with a huge bill or extended care plan. In our practice, we offer a free consultation. We will explain things upfront and answer all your questions. We tell patients if what they're experiencing is a chiropractic issue, and the patient must make sure this is what they're looking for.
Dr. Berner will lay out his proposed plan of care, the costs, and if your insurance will cover it. Then, the choice is yours if you want to become a patient. There are never any high pressure tactics used here.
Take That First Step
Wondering how we can help you? The best way to find out is to book a no pressure consultation with Dr. Berner. Contact Berner Upper Cervical Chiropractic today!

About Berner Upper Cervical Chiropractic | (770) 726-9968