Berner Upper Cervical Chiropractic
What are secondary conditions?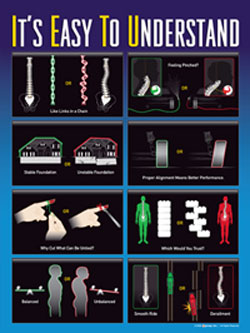 If a spinal problem is present, this in turn will affect the spinal nerves causing an assortment of secondary conditions (pain, disc problems, sciatica, headaches, etc). This is what is referred to as a subluxation. The most common solution for most doctors, regardless of which area of healthcare they fall in, usually look to manage these secondary conditions with things such as medication, exercises, injections, and in some cases surgery. While all of these things can be effective, none really look to correct the primary, underlying issue.
Arm Pain (Upper & Lower)
Asymmetry (Ex: low Shoulder)
Bone Spurs
Carpal tunnel Syndrome
Cervical Canal Stenosis
Cervical Myelopathy
Decreased range of motion
Degenerative Disc Disease
Degenerative joint Disease
Digestive Conditions
Disc Herniation
Dizziness
Dowager's Hump
Fatigue
Fibromyalgia
Golfer's Elbow
Headaches (Variety)
Hearing Difficulties
Low Back pain
Mid-Back Pain
Migraine headache
Muscle Spasm
Muscle tension
Tension
Muscular imbalance
Neck pain
Numbness/Tingling (Arms/Hands)
Nerve Impingement Syndrome (Pinched Nerve)
Posture-Related Issues (Including Poor Appearance)
Rotator Cuff Issues
Shoulder Pain
Sinus Condition
Spinal decay
Strength-Related Issues (Decreased Grip Strength)
Tendinitis
Tennis Elbow
Thoracic Outlet Syndrome
TMJ
Upper Back Pain
Vision Issues
Wrist Pain
"Where a Consultation Is A Conversation, NOT A Commitment"
---
Berner Upper Cervical Chiropractic | (770) 726-9968