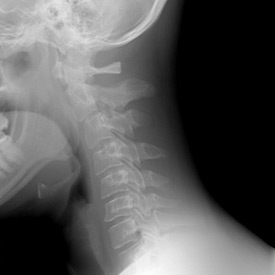 When it comes to your health, we never want to guess. That's why each of our patients goes through a comprehensive evaluation process that includes 3D X-ray imaging. When needed, we may recommend other studies, such as an MRI (magnetic resonance imaging). This scan gives us a deeper picture inside of your body without resorting to more invasive means.
Though you may think that an MRI can be done anywhere, the MRI procedures used at Berner Upper Cervical Chiropractic are unlike anything you'll find at other offices.
Discovering Hidden Damage
The MRI procedures at our clinic will detect soft tissue damage that can't be picked up on a standard MRI. It's been developed over time between Dr. Berner and the facility that takes the MRIs. We can detect soft tissue problems such as damaged ligaments that you wouldn't otherwise be aware of.
Our MRIs are read by a neuroradiologist. He is specialized in analyzing these images and will give us a full evaluation of your MRI.
MRIs After a Car Accident
If you have been in a car accident, we may recommend that you have an MRI taken. In our study, we'll recommend that our specialized procedures are used to evaluate your images. It's important to keep in mind that though you may think you're fine after a motor vehicle accident, you may not know the extent of your injuries for years to come. The effects of a car accident can cause you pain in the weeks and months to come.
Get the attention you need from our team. Contact Berner Upper Cervical Chiropractic today to schedule your first appointment with us!