New Patients at Berner Upper Cervical Chiropractic

Free Consultation
You are in for a great experience when you schedule a complimentary consultation with Berner Upper Cervical Chiropractic; you actually sit down for a consultation with Dr. Berner.
You see, at Berner Upper Cervical Chiropractic, a consultation is a conversation, not an examination, and certainly not a high-pressure sales-like experience common in the chiropractic profession.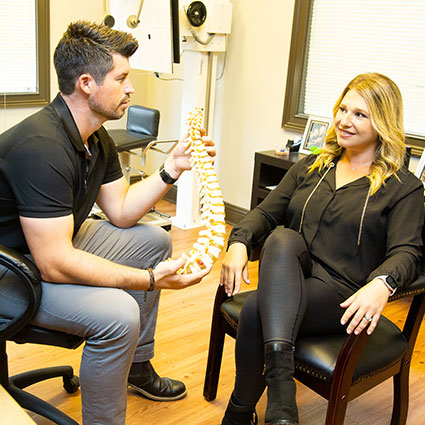 When you visit our practice, two things will happen:
We will get to know you.
You will get to know Berner Upper Cervical Chiropractic, and how we may be able to help you achieve a better level of health.
We will provide you with an overview of chiropractic and then explain how our focus – Upper Cervical Specific adjustments and the utilization of digital x-ray – is quite unique and different than any method of chiropractic you'll find in Georgia.
That difference will be your gateway to optimal health.
ONLINE FORMS »
The Next Step
Following your consultation with Dr. Berner, you are more than welcome to proceed on that day, or on a future date, with a complete Patient History, followed by a Chiropractic examination, which will include:
A report of findings with the doctor
A customized care plan unique to your condition
Once again, there is no charge for our consultation and there are no high-pressure sales gimmicks. Contact us to get started.
CONTACT US »


New Patients at Berner Upper Cervical Chiropractic | (770) 726-9968