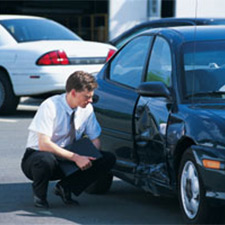 When you've been in a motor vehicle accident, you're probably suffering from pain and discomfort. Some people may not feel it for days, weeks, months or even years following their accident. When it sets in, however, the pain can take a tremendous toll on your quality of life.
Our Gentle Touch
It may be difficult to imagine someone laying their hands on you to address your injuries. The great news is that our technique involves a light, gentle touch. It addresses the top bone of your spine, so we may not need to adjust any other area for you to see the changes you hope for.
If you feel too sensitive to consider other chiropractic techniques, orthospinology may be the perfect solution for you. With a light touch, we'll adjust you and can also address the extremities of your body when necessary. We'll also perform soft tissue work as needed, using trigger point therapy or manual traction, amongst others.
Get the Attention You Need
If you were involved in a high-speed collision, you know that you likely require medical attention. It may not be so obvious, however, if you have had a minor accident. You won't necessarily feel pain, and your car may not be damaged. But the research shows that going as little as eight miles per hour can result in a collision that tears the ligaments and tendons in your neck. Don't wait for discomfort to get yourself evaluated!
Read One of Our Many Recovery Stories
Dr. Berner is not a traditional Chiropractor that just pops and cracks you. He aligns from the top down and it is truly life changing. His goal is not to see you for as many months as you stay balanced. I challenge everyone to at least come for an initial and see the logic behind this chiropractic approach.

I have been going to traditional chiropractors since I was 12yrs old and will never go to another one again. For the 13 months I have embraced this logical approach and they have been the most comfortable months of my life even through a shoulder surgery and car wreck. No downtime and I am so thankful I stumbled into his office.

Thanks DR. B you and your office staff rock. -Andrew, Google Review
Contact Berner Upper Cervical Chiropractic today to schedule your appointment!