Spinal Thermography in Marietta
Hundreds of peer reviewed studies at places like Johns Hopkins University show why measuring paraspinal skin temperature can be vital for evaluating autonomic nervous system function.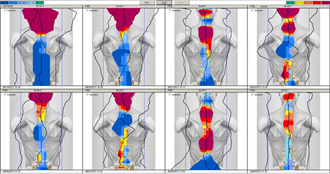 When skin temperatures vary greatly from the left to ride side of the body, this gives an indication the body isn't functioning as it should.
By evaluating para spinal skin temperatures every visit, it provides Dr. Berner with a window into the autonomic nervous system function and let's us know if our adjustments are having the correct affect, or do we need to slightly change or approach for more desirable results?

Spinal Thermography Marietta GA | (770) 726-9968