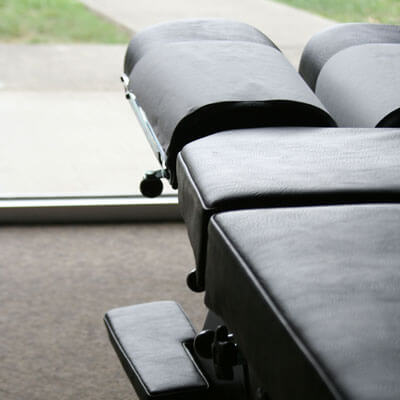 You've been everywhere. The neurologist, orthopedist, medical doctor, chiropractor, physical therapist. Through it all, nobody has given you an answer. You might have been told that your problem is all in your head. You're losing hope and aren't sure where to turn. At Berner Upper Cervical Chiropractic, we want to be the place where you finally find your solution.
Many of our patients travel from afar to receive our comprehensive evaluation and precise, gentle chiropractic care. When you're coming to us from out of town, you want to know what to expect. Read all about the process below.
Your phone consultation. Dr. Berner will review your medical history, X-rays (if applicable) and other records to determine whether we can assist you.
Your travel arrangements. You'll need to plan on staying in the Atlanta area for about 4-7 days to complete your tests and care.
Your initial evaluation. At your first appointment, you'll have a thorough examination and receive your first adjustment later in the day after Dr. Berner has analyzed your exam findings.
Continuing care. We'll likely see you daily to stabilize your condition and evaluate how you're responding.
Following up. Dr. Berner will contact you within a few days of your last visit. We'll also research whether a doctor in our network is in your area that we can refer you to.
I am very picky about choosing a chiropractor. My trip to see Dr. Berner is 5 1/2 hours round trip and I feel it is well worth it. The strong desire that he has to help people to get well is reflected both in the level of care that he gives and the time he takes to explain things. His cutting edge equipment also contributes to the very exceptional healthcare that he provides. - Barbara R., Google Review
Get Started Today
Learn more about becoming a patient from out of town or schedule your phone consultation today. Contact our friendly team now!