Berner Upper Cervical Chiropractic
Out-of-State Patients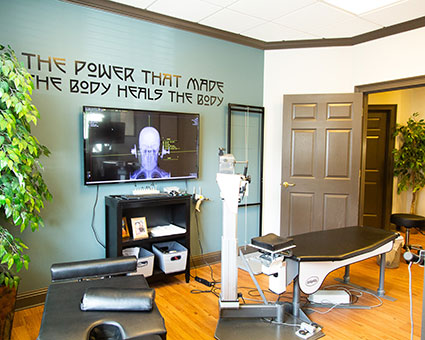 Berner Family Chiropractic Center is one of the few practices around the country specializing in upper cervical Orthospinology. Dr. Berner has helped hundreds of patients from across the US to those visiting from overseas with a range of challenging ailments including chronic headaches, tremors, severe back pain, Parkinson's, Multiple Sclerosis, seizures and much more.
Dr. Berner is often sought out from patients with the most complex cases as he has succeeded in treating those who have spent months and years of failed treatments and agonizing pain.
Patient Steps
The following steps will assist patients from Out-of-State who seek care at Berner Upper Cervical Chiropractic.
1. Initial Phone Consultation
The initial consultation will be done by telephone. Dr. Berner will review your medical history, review X-rays (if applicable) and determine if and how our Center may assist in your case.
2. Coming to Atlanta
Next, you will need to make travel arrangements to the Atlanta area for a span of 4-7 days for tests and treatment. We will work with you to determine your timeline. For a list of nearby hotels, click here.
3. Initial Imaging & Consultation
On your first day, Dr. Berner will perform a state-of-the art, upright MRI at a participating facility.
An appointment with Dr. Berner will be scheduled for later that same afternoon for a comprehensive analysis of your MRI results, review any other previous x-rays, CT scans or reports patients provide, and receive your first upper cervical adjustment.
4. Treatment During Your Stay
You will be evaluated on a daily basis in the office to ensure stability and receive any necessary adjustments.
A follow-up MRI will be performed later in the week to evaluate your response to the treatment.
5. Patient Follow-Up
Dr. Berner will review post-treatment protocols and personally follow up with out-of-state patients within 1-3 days following the final treatment.
Additional Information & Rates
Please contact our office for additional information and fees. We look forward to applying a whole new level of care, compassion and success to your prevailing issue.
CONTACT US »

Berner Upper Cervical Chiropractic Out-of-State Patients | (770) 726-9968